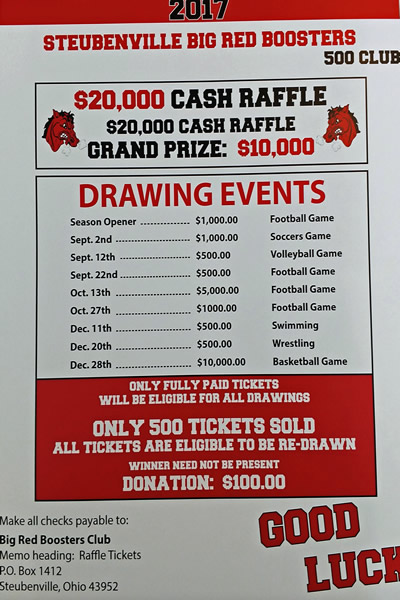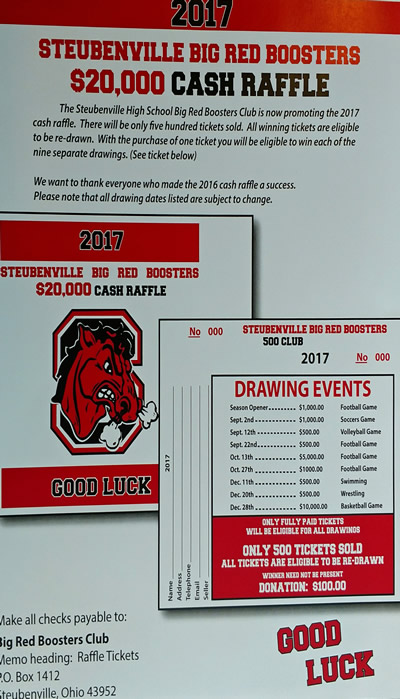 Click on the image above or the "Donate" button below to purchase a raffle ticket.
Please help support the student-athletes of Steubenville High School by clicking below to make a donation.
Your donation helps with things such as: Football and Basketball Banquets, Spring Sports Banquet, Trophies, Team Meals, Stadium Flags, Scholarships, Game Balls, New Basketball Uniforms, New Football Equipment, and New Football Jerseys.